Our San Marcos clinic is a 3035 square foot state-of-the-art functional physical therapy facility. At Longevity San Marcos, we practice Applied Functional Science, wherein we use our training in functional biomechanics to assess and treat what is the root cause of your pain and dysfunction. We work to build a personalized plan of care with each patient unique to their activities and goals. We strive to play an active role in our San Diego community, meeting people where they're at to provide the care they need.
Longevity Physical Therapy
100 E San Marcos Blvd, Suite 130,
San Marcos CA 92069
Contact the San Marcos Facility
At Longevity San Marcos some of our clientele includes post surgical patients, those with reduced function, and athletes of all types.
We incorporate sport-specific movements into our therapeutic exercises to best prepare the neuromuscular system for return to sport. We don't practice cookie cutter PT; each patient receives an individualized plan of care based on their unique needs.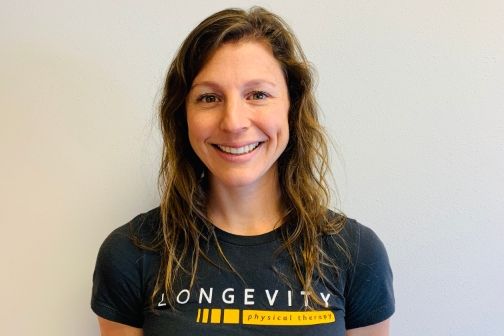 Owner/Regional Clinic Director/Doctor of Physical Therapy
One of our specialties at our San Marcos clinic lies in vestibular rehabilitation, balance training and fall prevention.
We work to retrain your body's ability to communicate between the muscles and nervous system at a more optimal level, using personalized rehabilitation programs and advanced equipment such as True Stretch and Normatech Compression.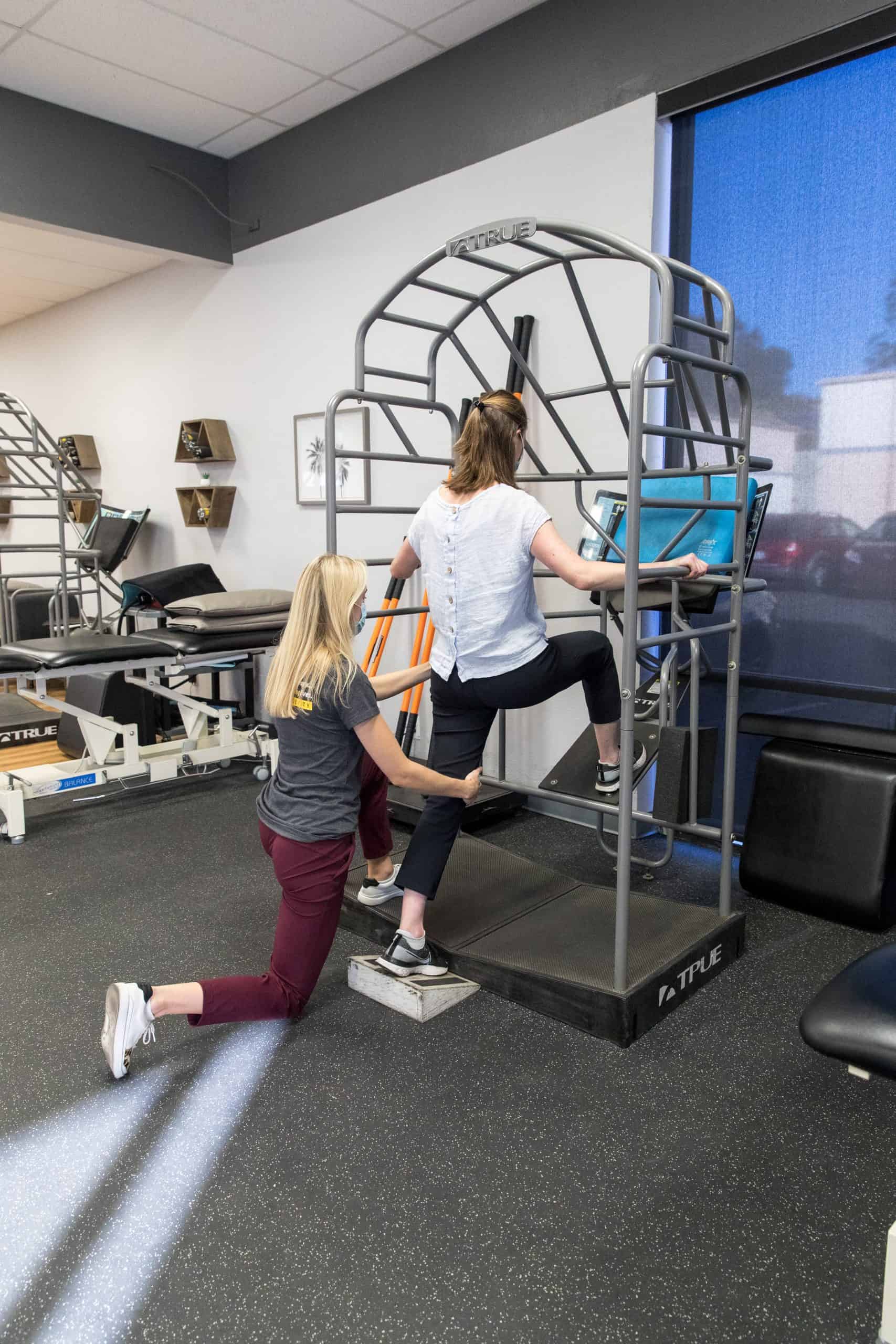 The True Stretch is the easiest and most effective tool to stretch and mobilize the body in all three planes of motion. It is ideal for restoring and maintaining the 3-D muscle and joint mobility and stability that is essential for all upright function. The True Stretch provides a dedicated, self-contained stretching area that allows users of all ages and body types a safe platform for comprehensive stretching to increase flexibility and reduce the risk of injury. The True Stretch eliminates the need for floor-based stretching or leaning uncomfortably over other equipment.
Normatec Compression Therapy
Offered at all of our locations, Normatec Compression Therapy is a high tech air compression system to help with blood circulation and recovery of tissues in the limbs. Many patients benefit from this after their physical therapy sessions.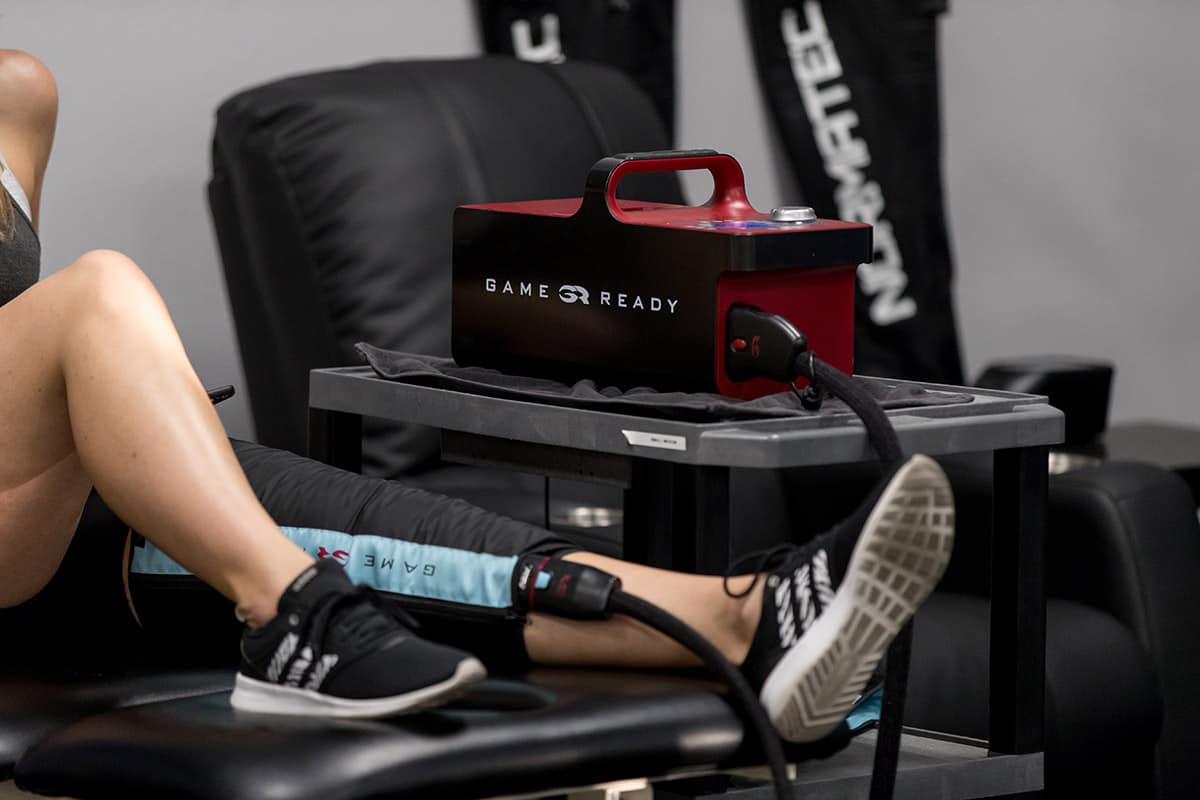 An innovative cold compression recovery system that helps people after injury or surgery.
This individualized assessment is geared for running injury prevention and is available to beginners and experienced athletes alike.
2 sessions - 60 minutes and 40 minutes- scheduled about 2 weeks apart
The assessment includes:
Running history, injury history & goals
Objective examination of mobility and stability
Home exercise program
Running gait analysis
Two videos (from two angles) recorded & sent to you
Still photos to highlight specific form corrections
Follow-up session to check in on running deficits and progress exercises as needed
Offered at our Bressi Ranch and San Marcos Clinics
Additional Parking is located behind Longevity's building.