At Longevity Physical Therapy we use the principals, strategies, and techniques of Applied Functional Science to meet our clients' functional goals. Not only do we assess and treat our clients' current symptoms, but we also treat the underlying causes and compensations. From there, we develop a treatment plan that enables the client to ultimately be independent with their care.
Performance Training & Injury Prevention
In addition to rehabbing an injury, the physical therapists and trainers at Longevity Physical Therapy can help clients return to a previous level of athletic performance or to achieve higher levels of athletic performance with performance therapy. We have extensive experience working with high school, college, and professional level athletes in helping them achieve their athletic goals. We also have considerable experience working with weekend warriors and age group athletes who want to regain or improve power, speed, or quickness, or simply reduce their risk of injury.
Beyond training athletes, Longevity Physical Therapy also has extensive experience working with individuals who simply want to improve their overall health and quality of life, through a combination of weight loss, healthy eating habits, and healthy exercise habits. We have close relationships with several nutritionists and weight loss experts who work with us in helping our clients and clients reach their goals.
Applied Functional Science
provides the most comprehensive and complete methodology to empower the client to ultimately be in charge of their well-being.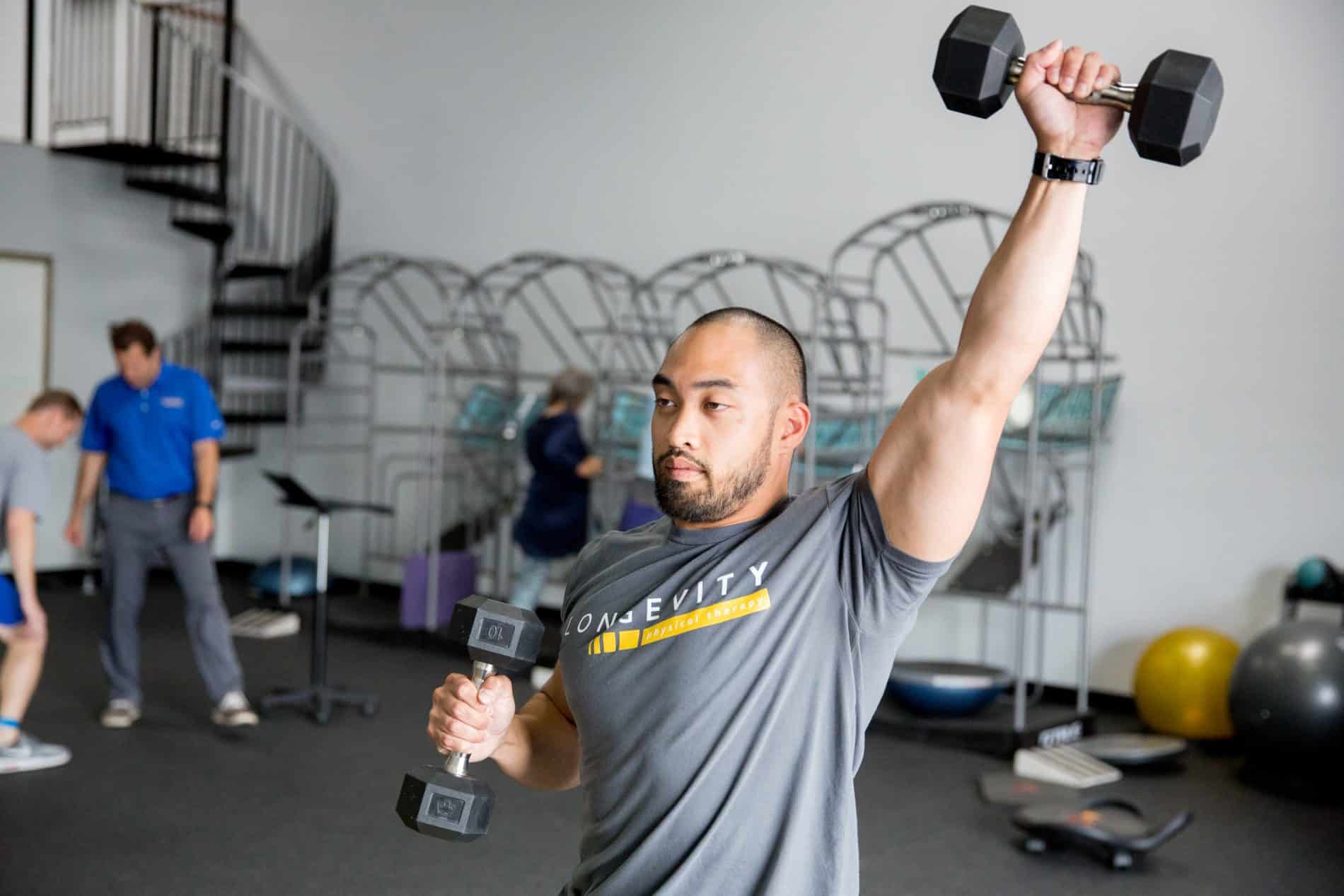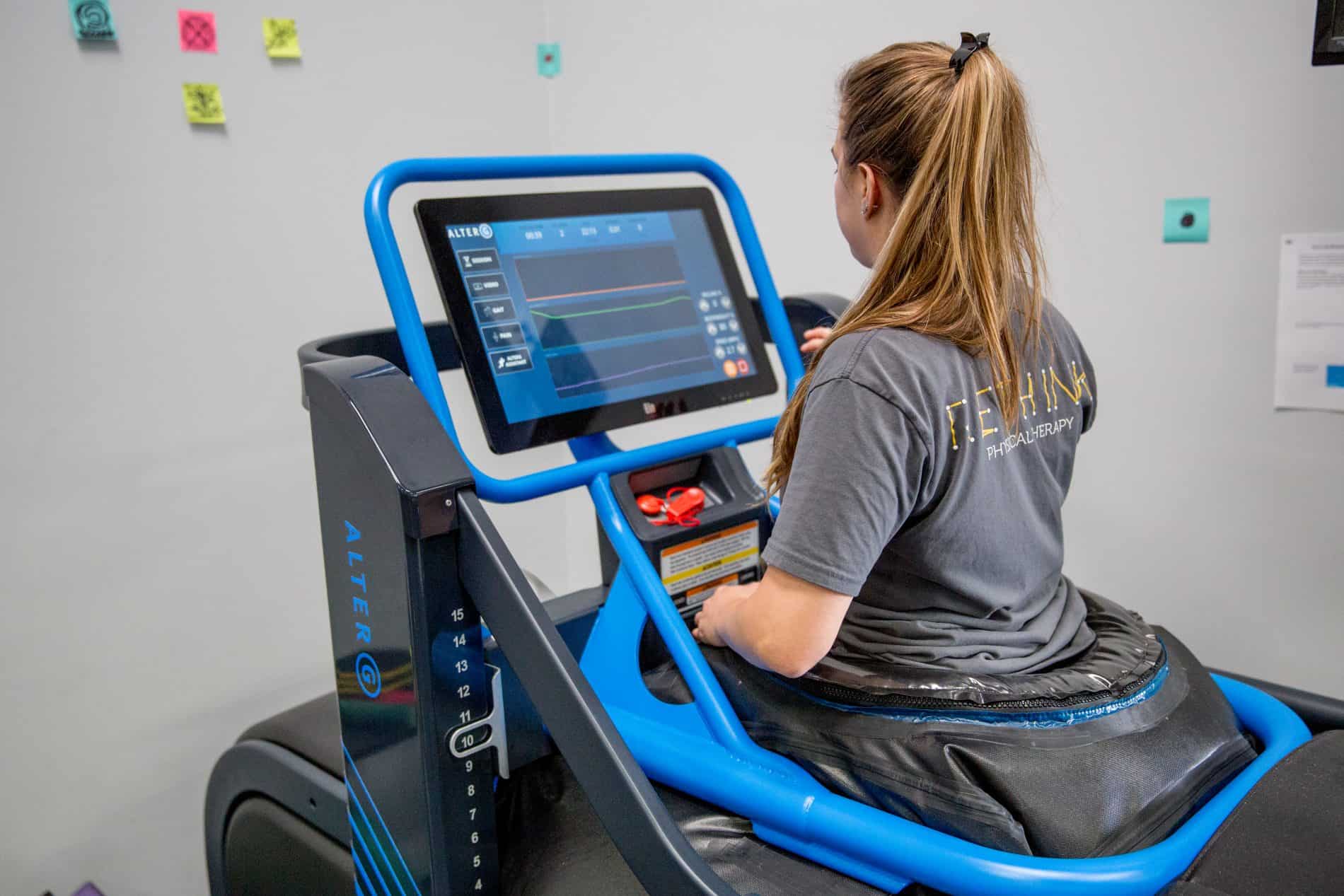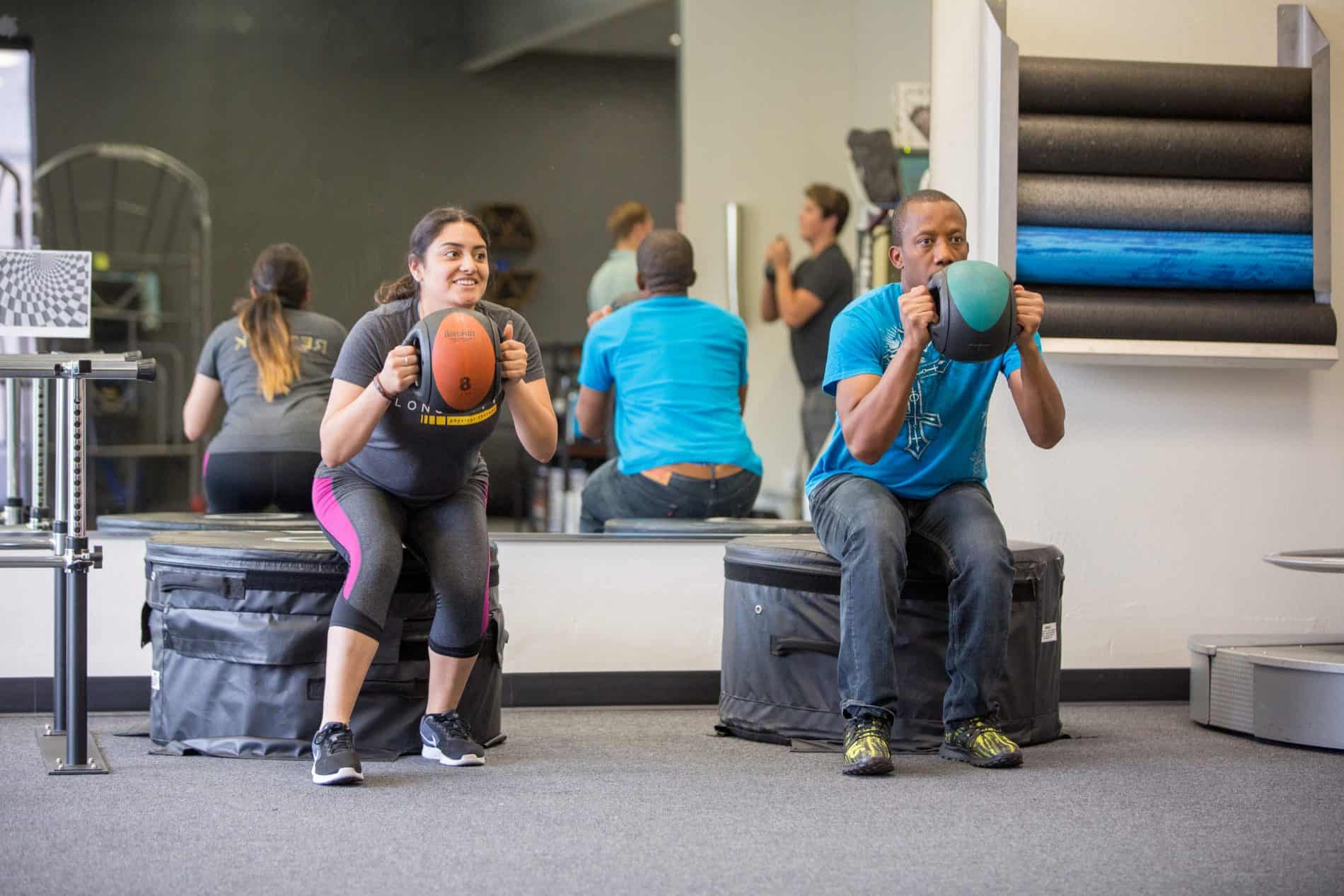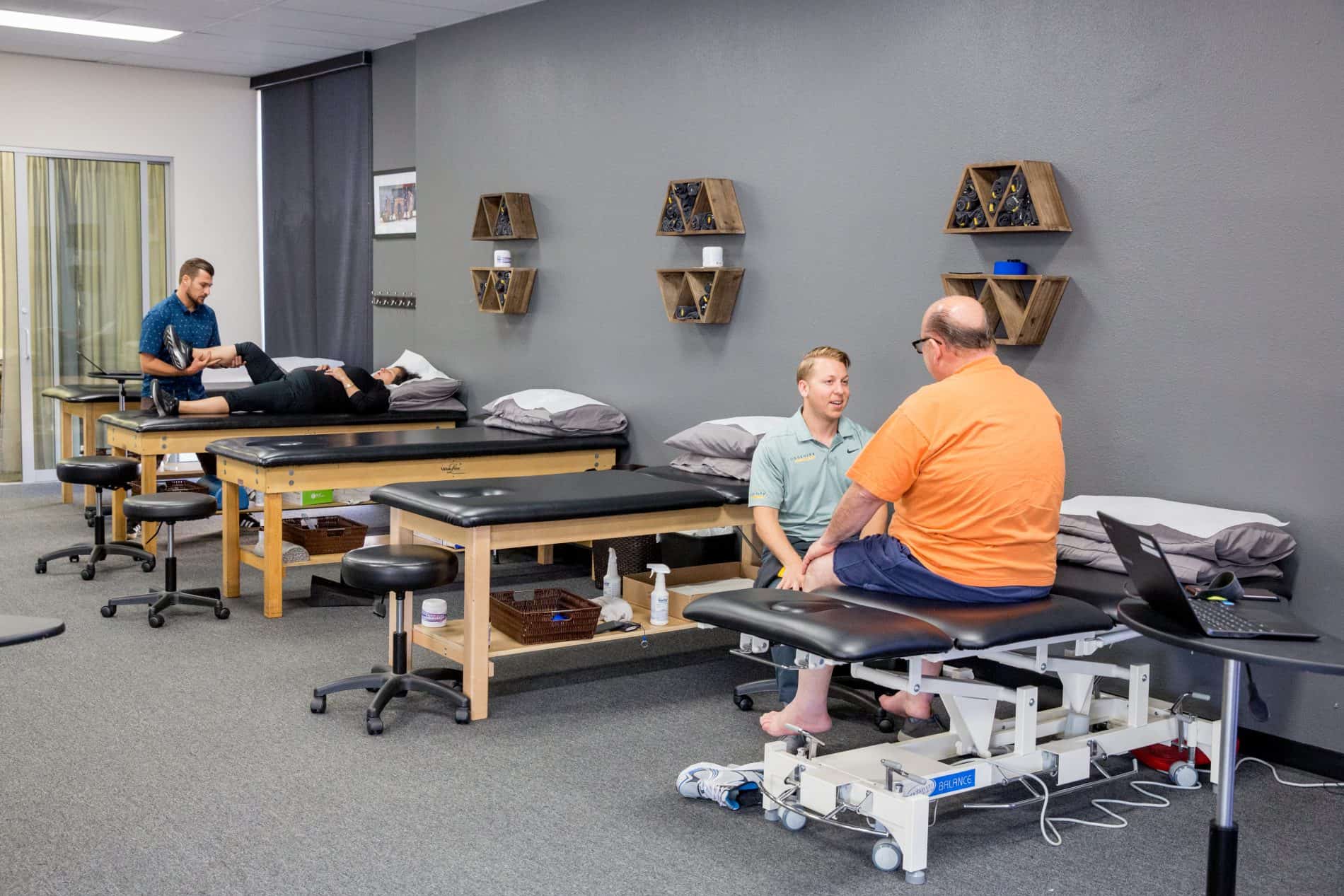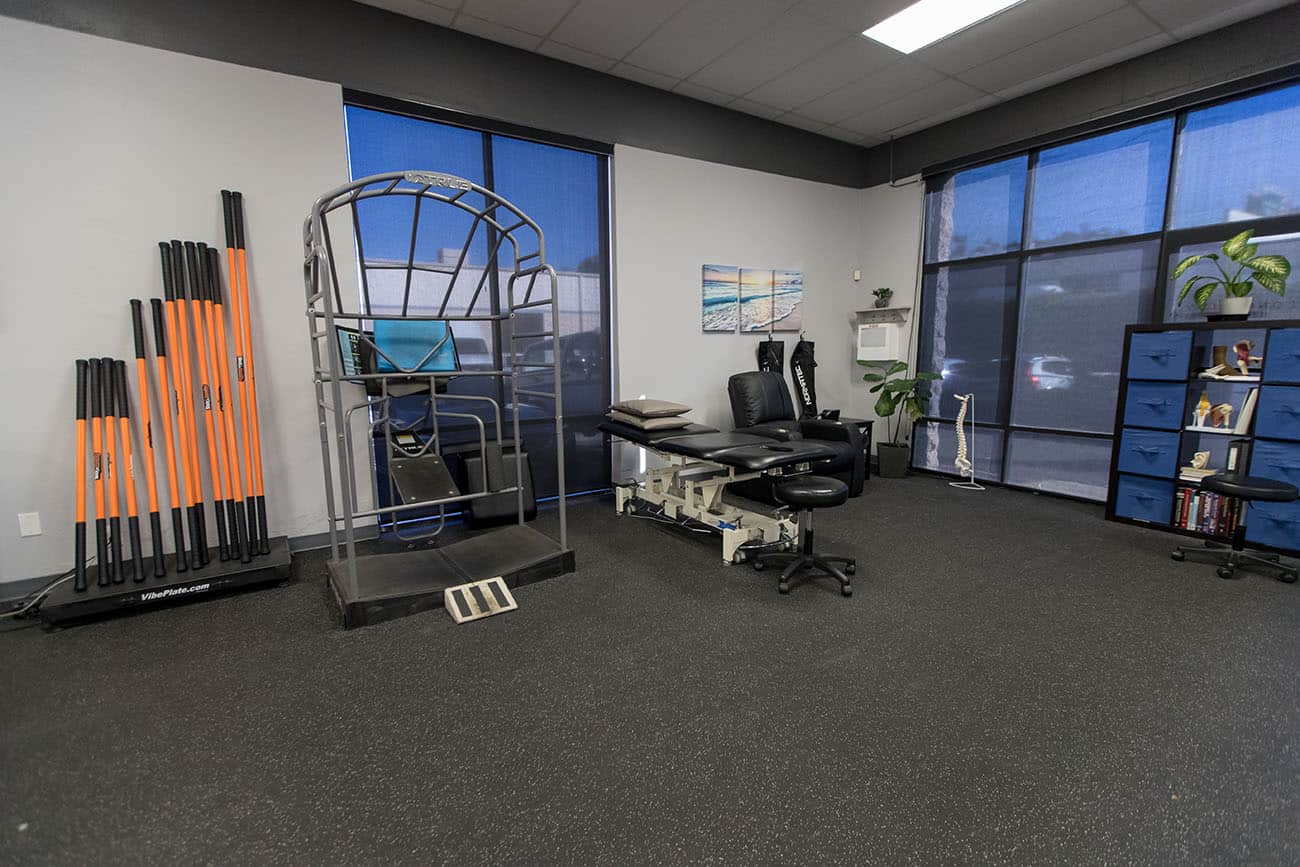 Orthopaedic Physical Therapy
Most orthopaedic injuries are caused by a repeated movement pattern that places continued stress on a tissue over a period of time. While there are single-incidence injuries, the majority of cases manifest over time as pain, inflammation, stiffness, weakness, and tissue damage.
At Longevity, we work to reduce pain and swelling with traditional methods such as manual therapy, ice, and compression therapy. Relieving symptoms of pain & inflammation is only one step in our thorough treatment process. We work to restore joint mobility with manual mobilizations as well as therapeutic exercises, and we restore strength and stability with therapeutic exercise.
We treat each patient as a separate and unique case. Besides addressing the patient's immediate symptoms and rehabilitating the injury at hand, we analyze their movement patterns to get to the underlying cause of the injury. We then work to correct those movement patterns and ultimately work to decrease the chance of the injury repeating. We also understand that complete recovery looks different for each individual patient, depending on the activities of their daily lives. With this understanding, we incorporate the patient's lifestyle needs into their rehab, better preparing their joints, tissues and neuromuscular system for their real-life demands.
Pre and Post-Surgical Rehabilitation
We treat all orthopaedic surgeries — total joint replacement, hip labrum repairs, knee ligament reconstructions, shoulder rotator cuff repairs, meniscus repairs, shoulder labrum repairs, AC joint reconstructions, elbow reconstructions, foot and ankle reconstructions and much more. We work closely with your surgeon to ensure the best possible outcomes and full return to function. Treatment often begins before the scheduled operation in order to pre-habilitate the injury. This ensures maximum range of motion and strength going into surgery in order to maximize outcomes after.
Non-surgical Injury Rehabilitation
There are many injuries that do not require surgery and can be treated with physical therapy, such as tendonitis, plantar fasciitis, shoulder impingement, lower back pain, hip impingement, hip bursitis, patellofemoral pain syndrome and cervical radiculopathy. When you come to Longevity for your initial evaluation, you will be given a complete working diagnosis and we will identify the faulty biomechanics surrounding the issue. The treatment plan created will incorporate strategies and techniques to correct the biomechanical faults.
When working with athletes of all ages and levels, we effectively apply our knowledge of evidence-based Physical Therapy practice and Applied Functional Science to rehab the sports injury; and in the rehab process, we strive to prevent the occurrence of future injuries. We do not practice cookie cutter PT. We incorporate sport-specific movements into your therapeutic exercise to best prepare the neuromuscular system for return to sport. Our advantage in sports rehab lies in our experience. At Longevity, we have treated athletes from the NFL, major league baseball and the NBA, as well as weekend warriors and age group athletes.
We utilize the AlterG treadmill to provide a fall-safe, controlled
environment to support motor learning and enable functional activity.
Vestibular Physical Therapy
Longevity is the premier Vestibular Rehabilitation, Balance Training and Fall Prevention Center in San Diego.
We combine clinical expertise with innovative technology to address the unique needs of the vestibular patient. Our clinics are staffed with highly trained physical therapists and furnished with the most cutting-edge therapeutic equipment in the industry.
When the vestibular organs are damaged by injury or illness, the brain is unable to rely on them for accurate information about equilibrium and motion. This often results in dizziness, vertigo, balance problems and many other symptoms. This can impair an individual's ability to maintain posture and coordinate balance. In an effort to avoid dizziness, people often develop new muscle patterns that will do more harm than good.
Over time or due to injury, the communication between muscles and nerves can weaken or be disrupted. This often leads to altered daily movement patterns, including walking, running, going up or down stairs and a variety of other balance complaints.
At Longevity, we provide Neuromuscular Re-education, in which we retrain the body's ability to communicate between the muscles and nervous system at a more optimal level after an injury has occurred to the inner ear, brain or spinal cord.
The goal of our program is to get you moving the way you are accustomed to through a combination of balance, strength and flexibility training using our state-of-the-art equipment. We utilize the AlterG treadmill to provide a fall-safe, controlled environment to support motor learning and enable functional activity. The AlterG is also an ideal tool for static and dynamic standing practice to work on balance, control and strength.
All of our therapists have several years of experience working with vestibular patients. We provide high quality, outcome-based physical therapy in an encouraging, safe environment.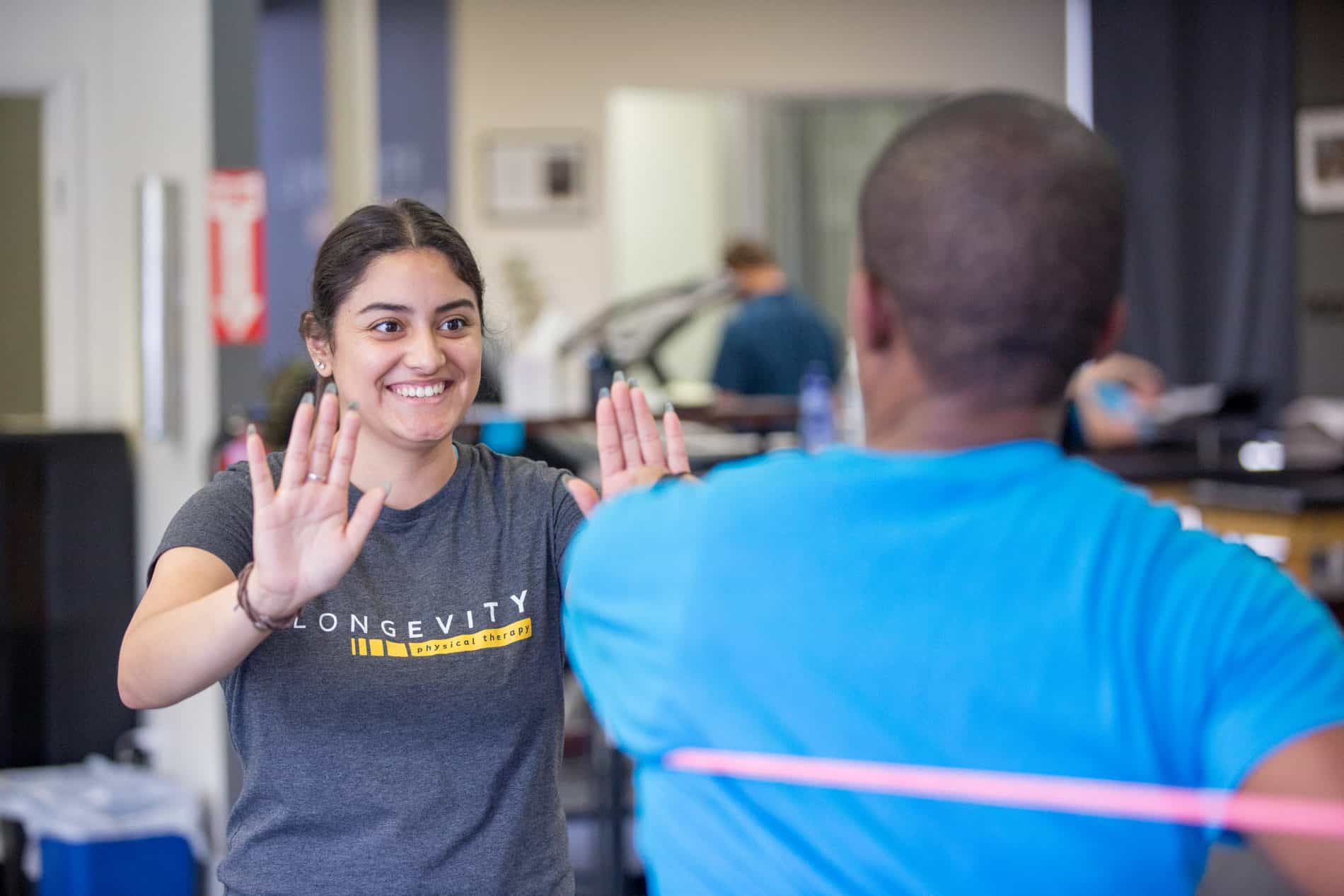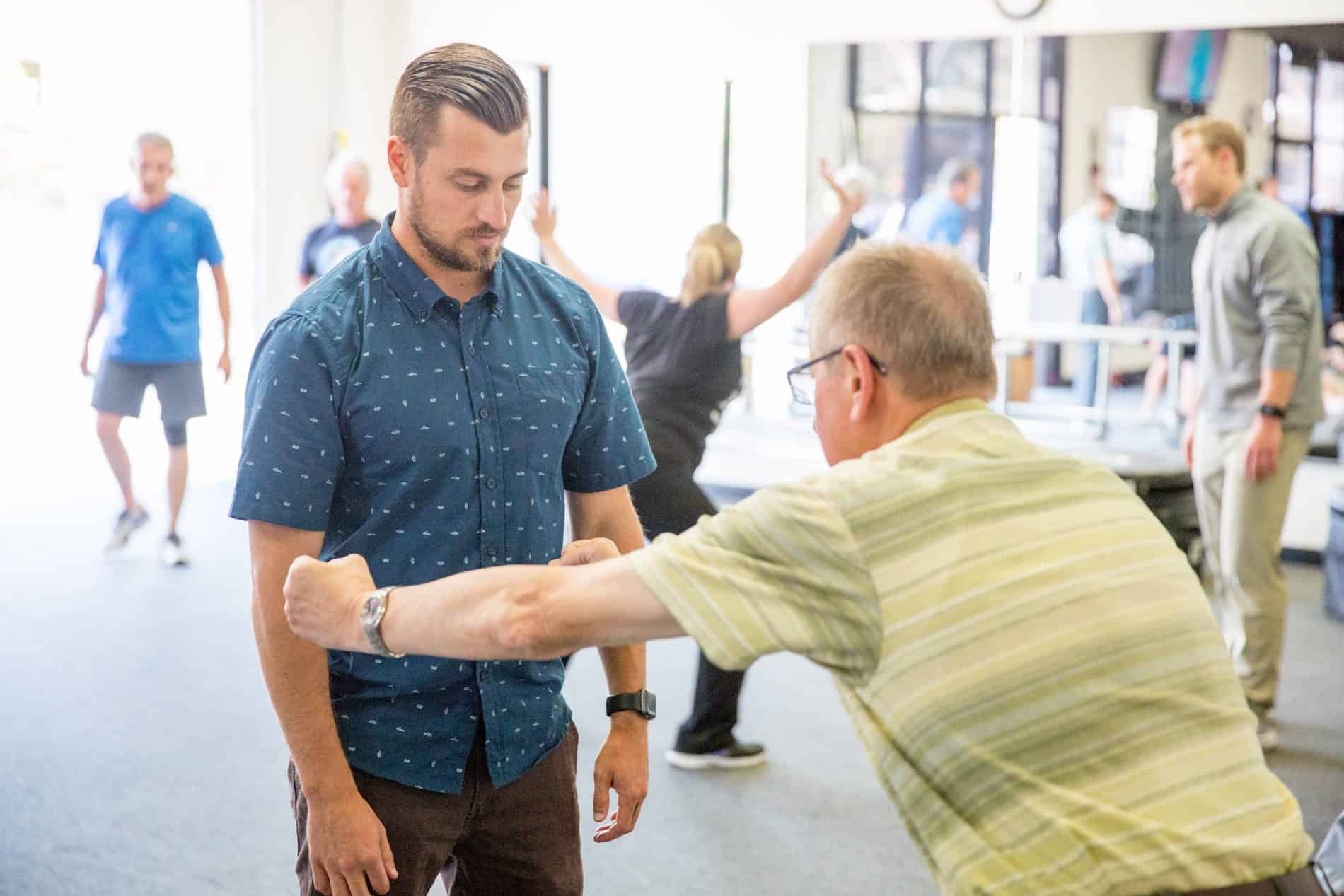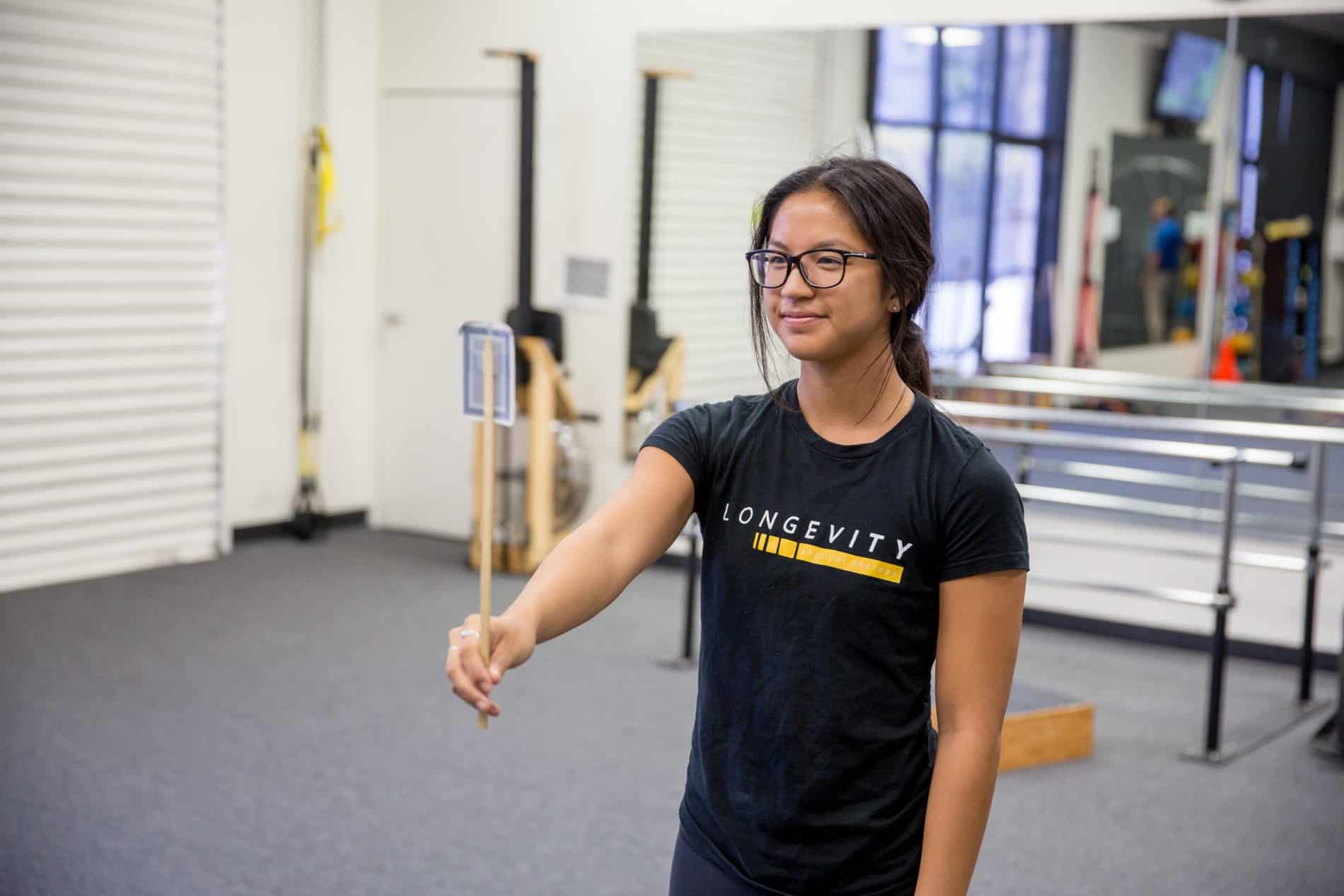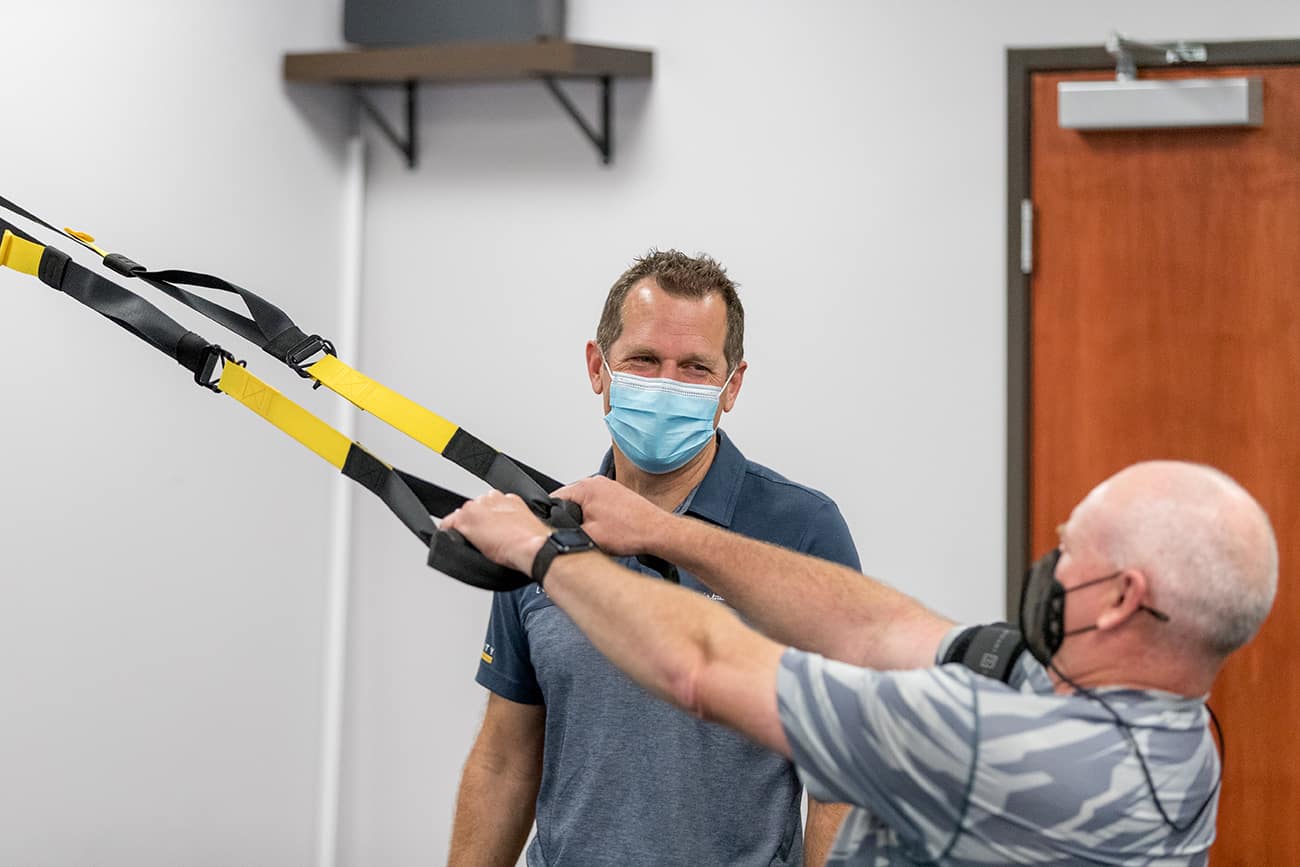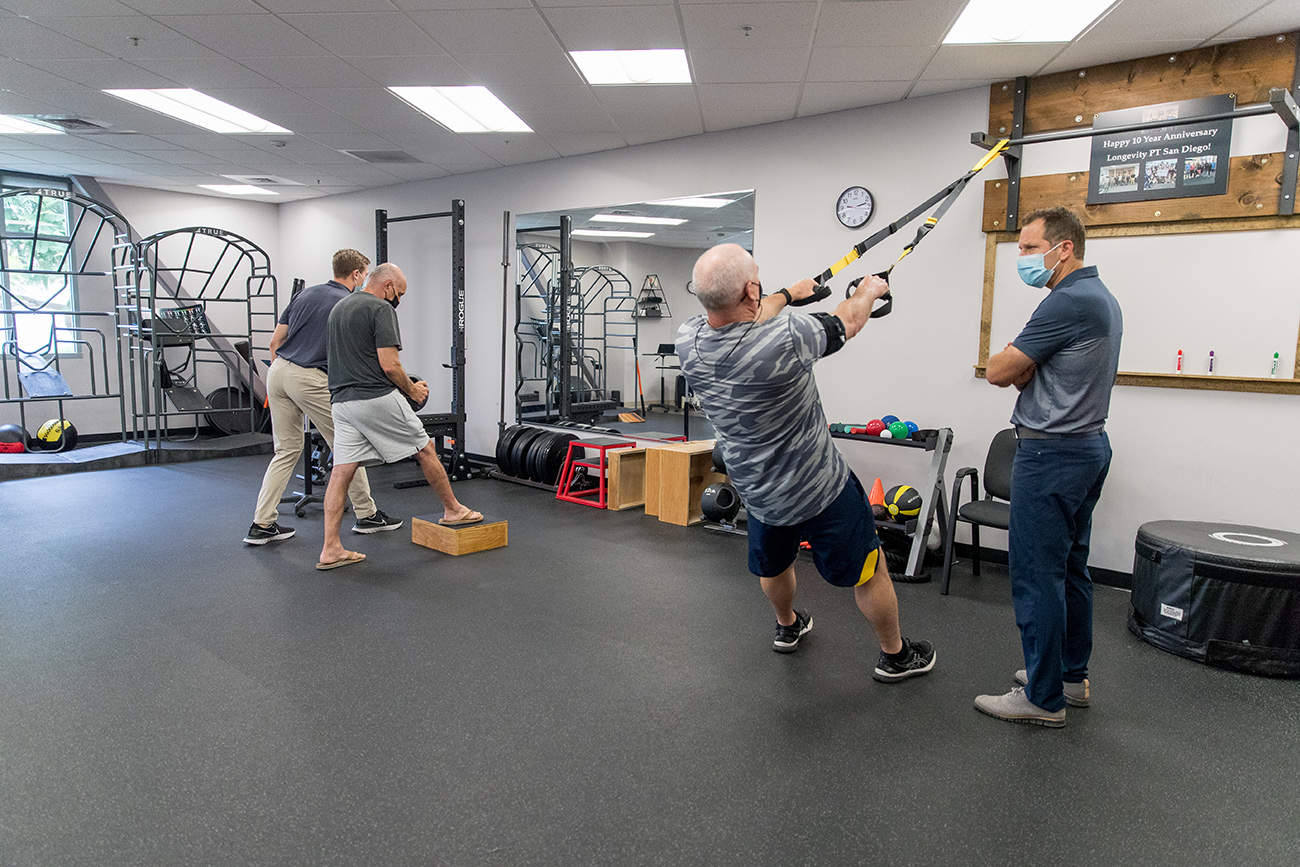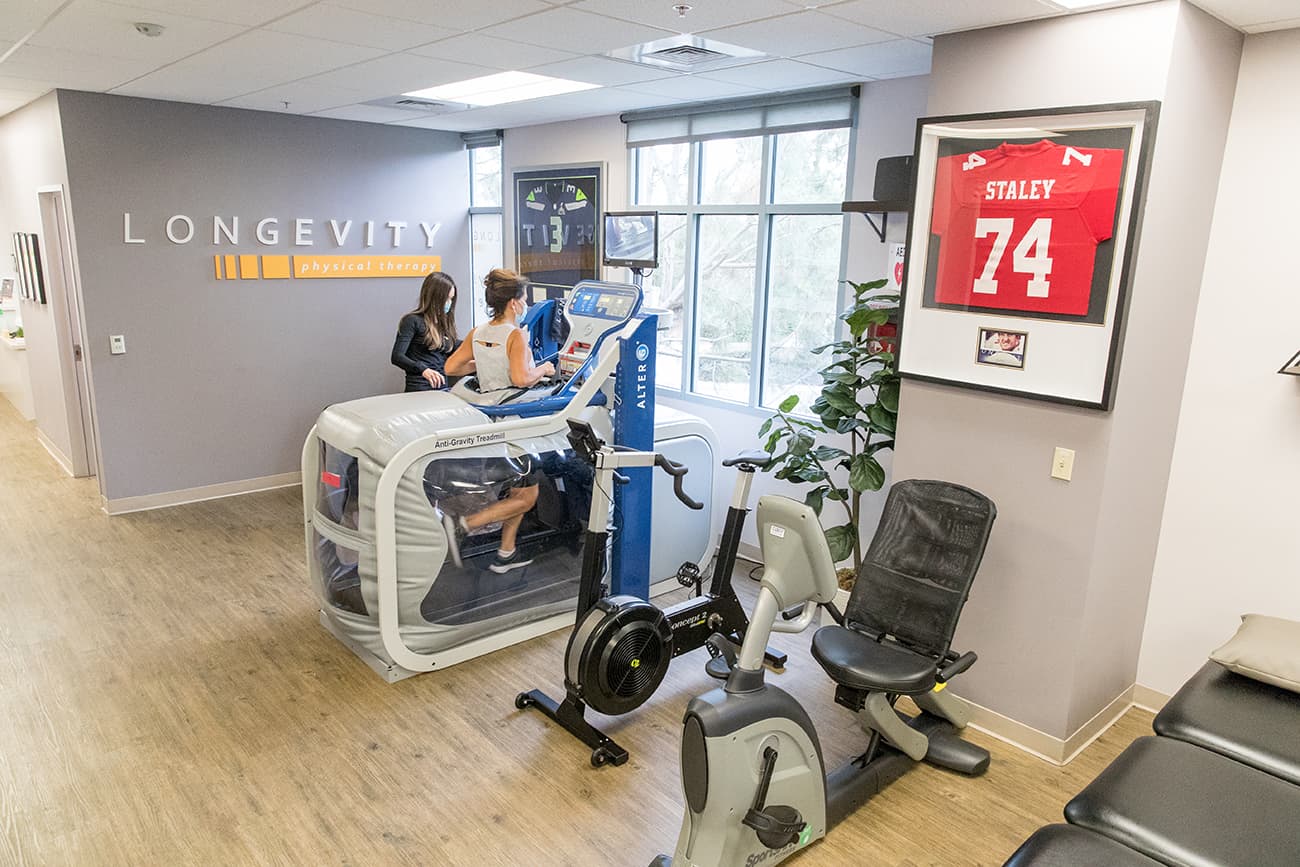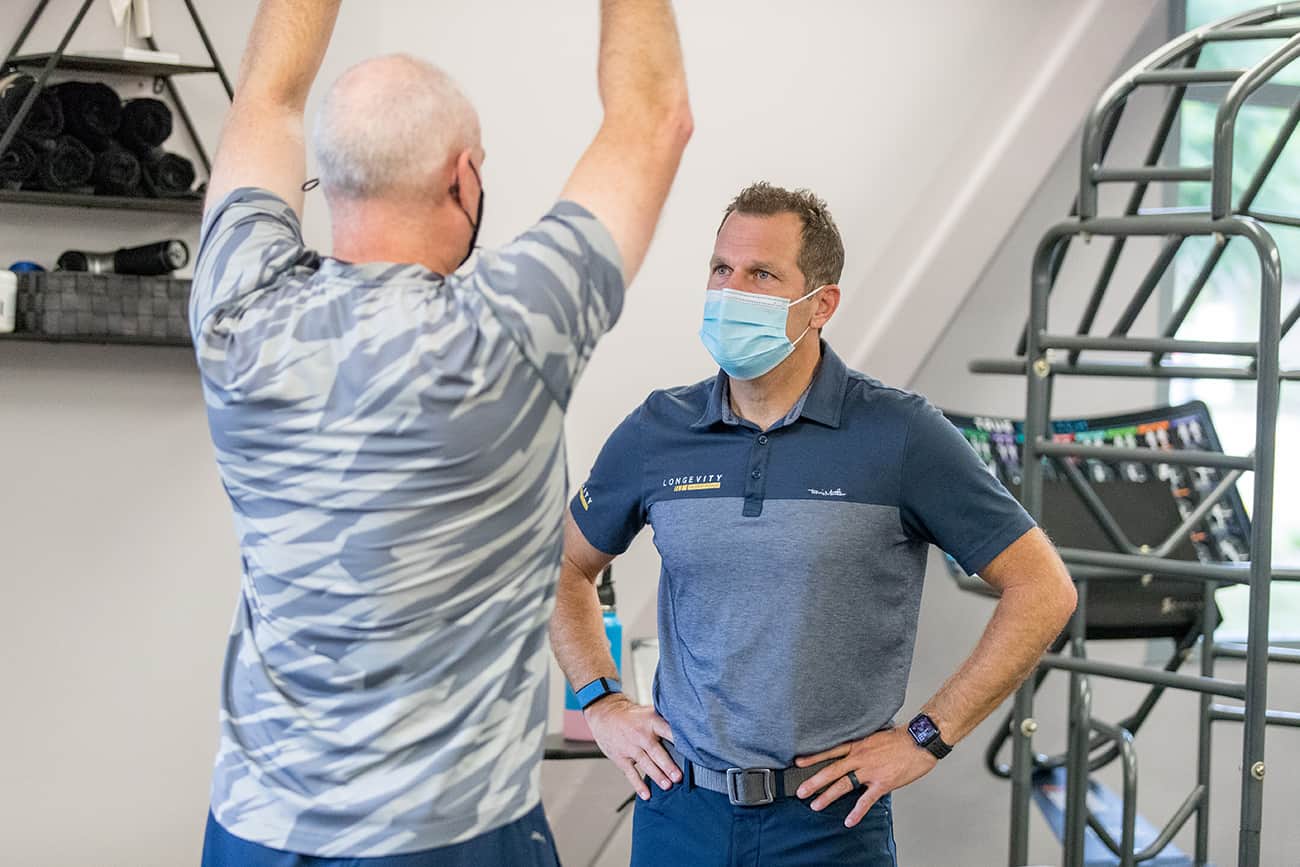 Normatec Compression Therapy
Offered at all of our locations, Normatec Compression Therapy is a high tech air compression system to help with blood circulation and recovery of tissues in the limbs. Many patients benefit from this after their physical therapy sessions.
Cupping is an ancient technique in which specially designed cups are placed on the skin to create suction. People use cupping  to help with pain, inflammation, blood flow, relaxation and as a form of deep-tissue massage.
15 minutes with an Aide
Our personal trainers offer customized training programs that work in direct correlation to your therapeutic plan of care. During your care at Longevity, our therapists create a personalized home exercise program for you to follow in order to restore mobility and strengthen the muscles being targeted. Once you have completed care, our personal training is a great resource to utilize in order to continue working on the foundation built in therapy, and to prevent the injury from happening again.
Personal training is offered at all of our locations.
This individualized assessment is geared for running injury prevention and is available to beginners and experienced athletes alike.
2 sessions - 60 minutes and 40 minutes- scheduled about 2 weeks apart
The assessment includes:
Running history, injury history & goals
Objective examination of mobility and stability
Home exercise program
Running gait analysis
Two videos (from two angles) recorded & sent to you
Still photos to highlight specific form corrections
Follow-up session to check in on running deficits and progress exercises as needed
Offered at our Bressi Ranch and San Marcos Clinics
Custom orthotics are specifically designed to match the contours of your feet and offer better comfort and movement.