Our state-of-the-art Bressi Ranch clinic is conveniently located off Palomar Airport Road. At Longevity Bressi Ranch, we practice Applied Functional Science. We use our training in functional biomechanics to assess and treat what is the root cause of your pain and dysfunction. We strive to enhance function and restore mobility. We work to build a personalized plan of care with each patient unique to their activities and goals.
2719 Loker Ave W Suite A
Carlsbad, CA 92010
Monday to Thursday: 7am to 7pm
Friday: 7am to 5pm
Sat & Sun: Closed
Contact the Bressi Ranch Facility
One of the unique features of Longevity Bressi Ranch is our understanding of sports performance.
We have extensive experience working with high school, college and professional level athletes in helping them achieve their athletic goals; including athletes from the NFL, major league baseball and the NBA.
We have considerable experience working with athletes of all abilities and ages who want to regain or improve power and speed, or simply reduce their risk of injury.
We believe that everyone is an athlete. Once patients have completed their therapy, our in-house personal trainer is available for continued guidance as patients maintain the progress they have accomplished throughout treatment. We utilize state-of-the-art equipment such as the Alter G Treadmill and True Stretch in order to help you meet your therapy or performance goals.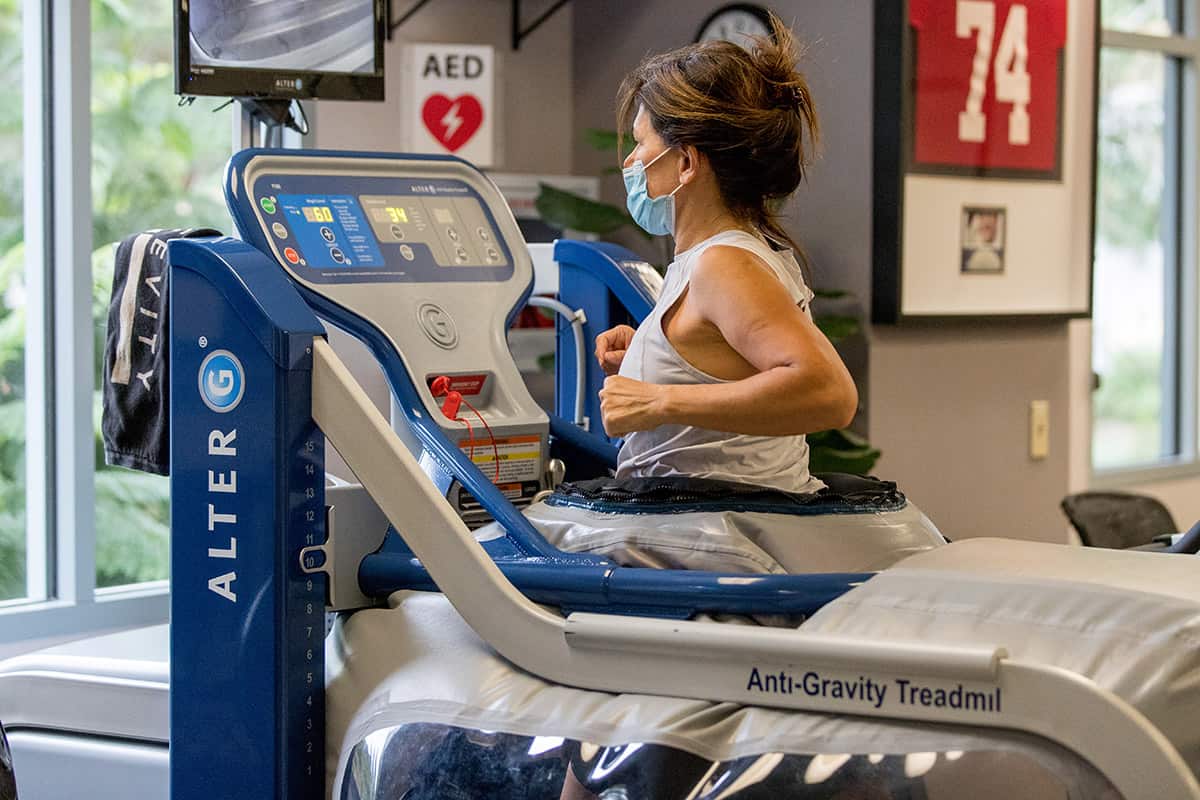 AlterG Anti-Gravity Treadmills enable faster rehabilitation, safer conditioning for the geriatric population, and weight loss, which can help remove major obstacles associated with these activities.
Impact on the body and the pain of recovery are reduced, which helps people achieve better results. Patients at Longevity Physical Therapy can now rehab better, train smarter and exercise safer with the AlterG.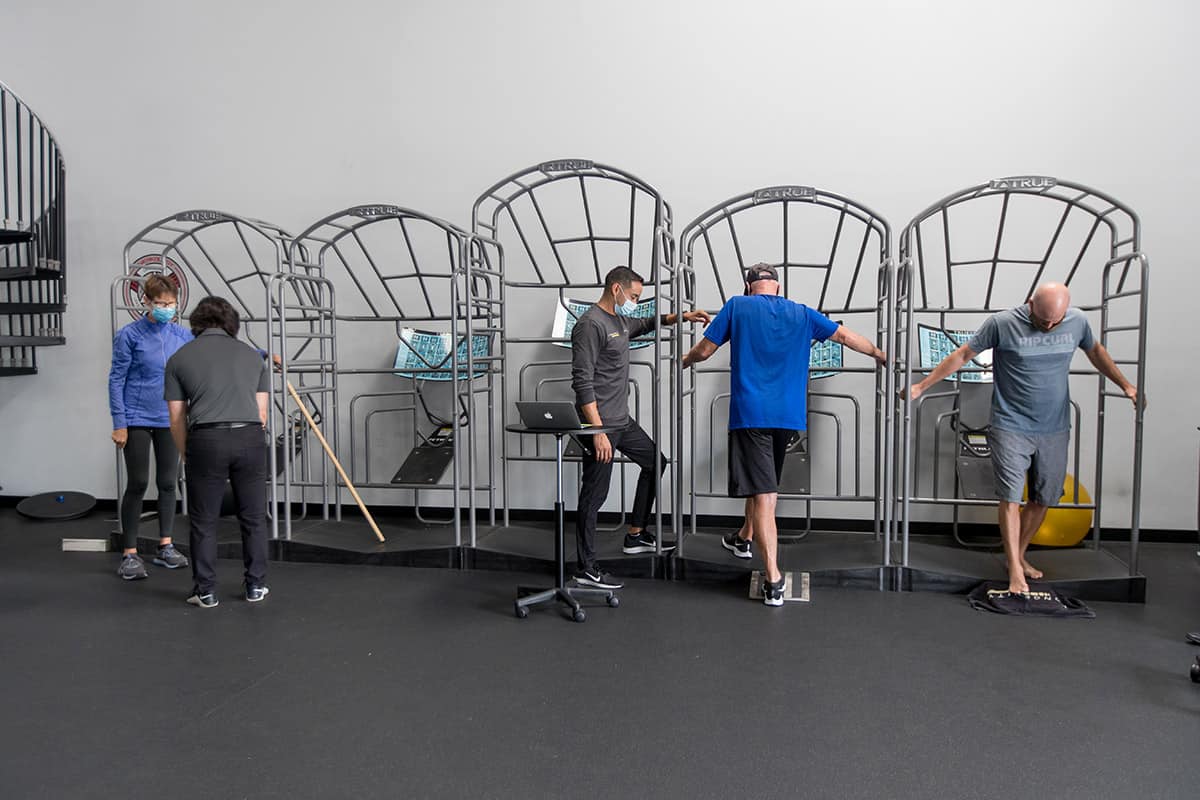 The True Stretch is the easiest and most effective tool to stretch and mobilize the body in all three planes of motion. It is ideal for restoring and maintaining the 3-D muscle and joint mobility and stability that is essential for all upright function. The True Stretch provides a dedicated, self-contained stretching area that allows users of all ages and body types a safe platform for comprehensive stretching to increase flexibility and reduce the risk of injury. The True Stretch eliminates the need for floor-based stretching or leaning uncomfortably over other equipment.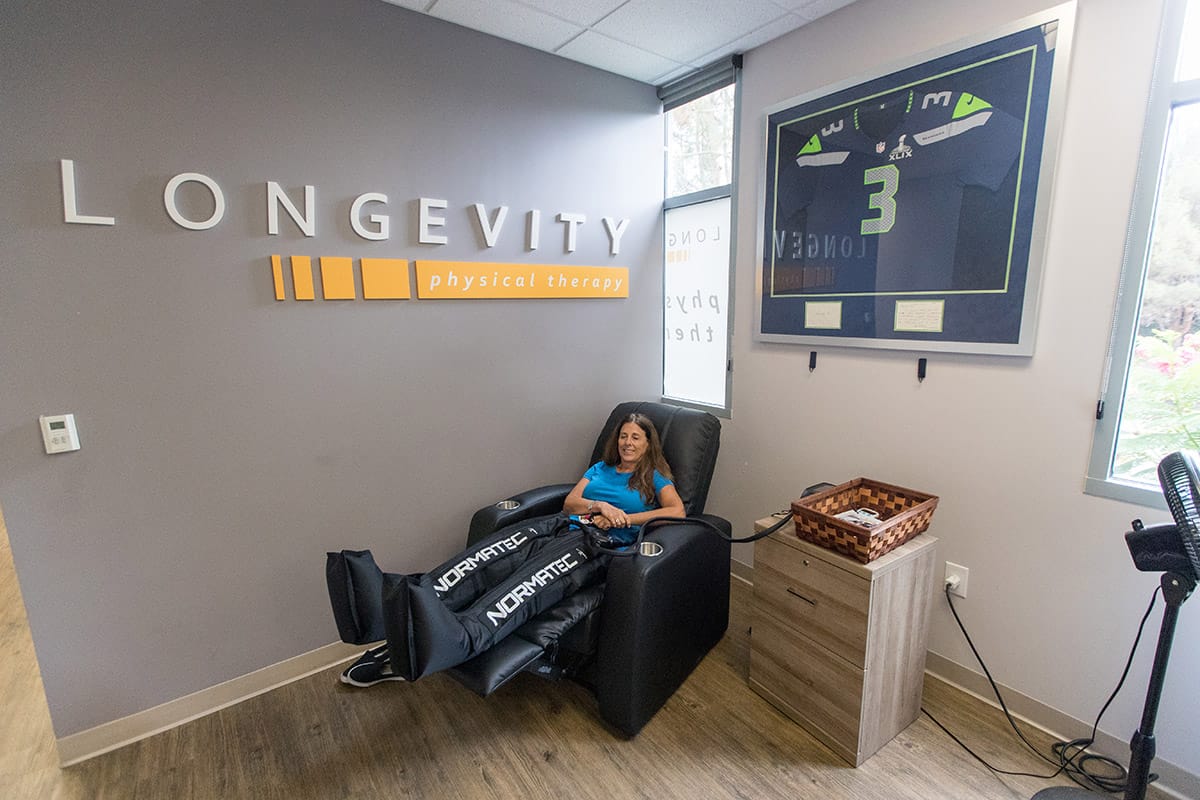 Normatec Compression Therapy
Offered at all of our locations, Normatec Compression Therapy is a high tech air compression system to help with blood circulation and recovery of tissues in the limbs. Many patients benefit from this after their physical therapy sessions.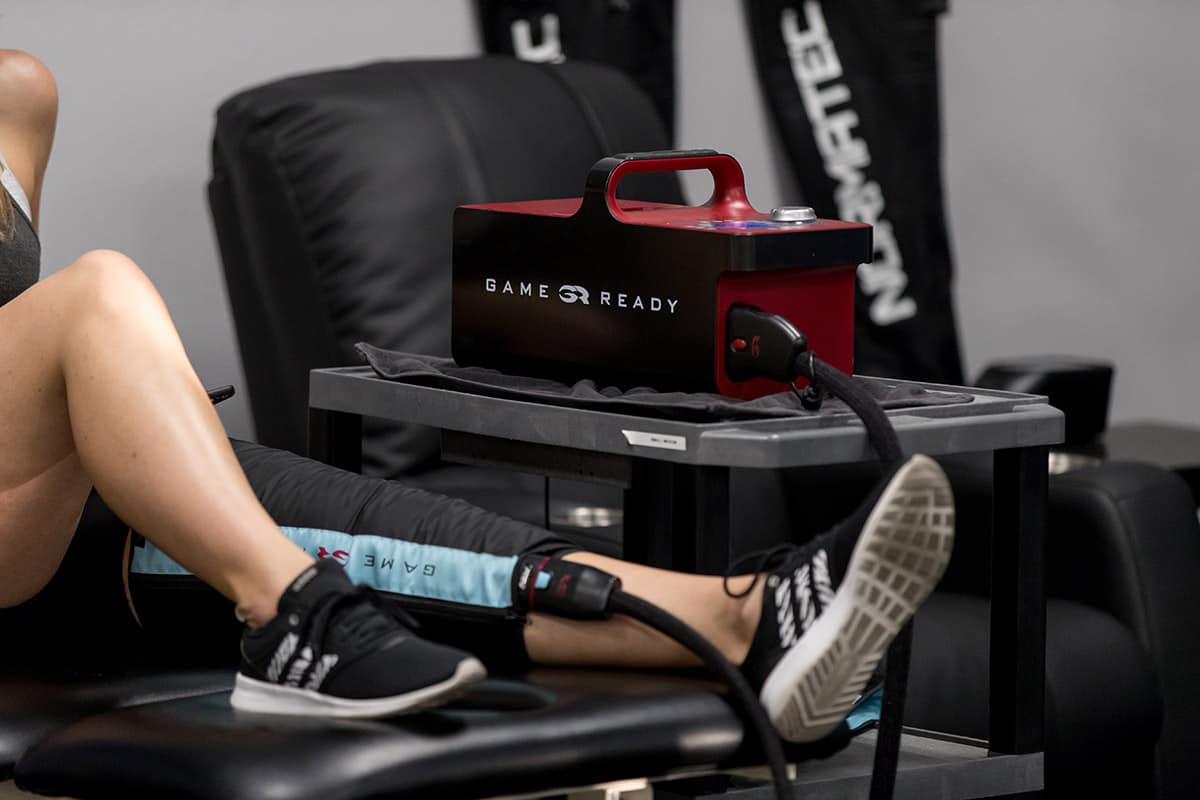 An innovative cold compression recovery system that helps people after injury or surgery.
This individualized assessment is geared for running injury prevention and is available to beginners and experienced athletes alike.
2 sessions - 60 minutes and 40 minutes- scheduled about 2 weeks apart
The assessment includes:
From El Camino Real North or South
Parking is available in spots reserved for Longevity. If overflow parking is needed, please use spots with no signs in front of them.